About Variations Physiques vol. 1
Mickaël Bourgoin, Nicolas Plihon and Alex Andrix about the project inception, life and public reception. A short documentary by DUNES / ENS de Lyon (FR).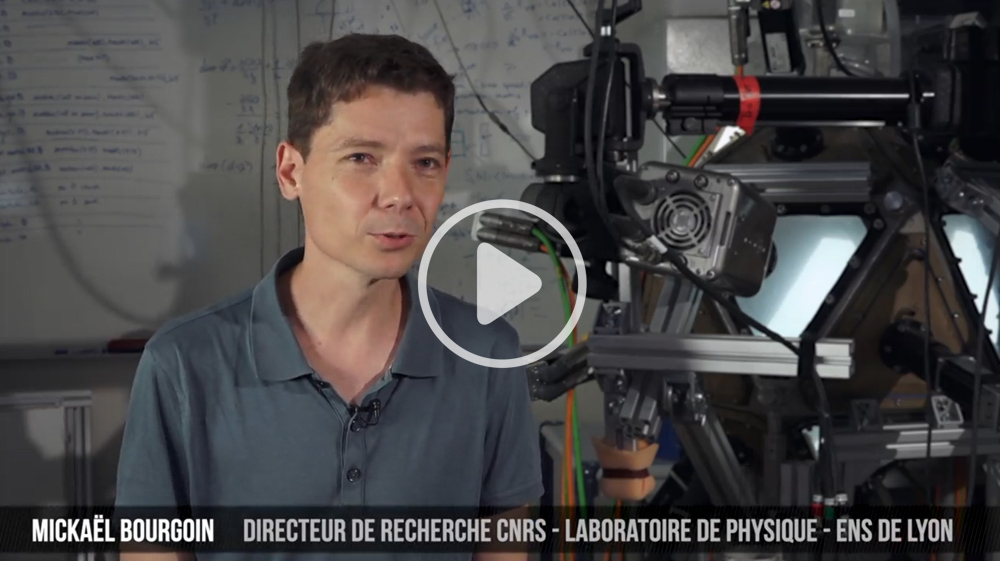 Musical composition
Between Sep 9-12th, 2019 the artistic team met in Lyon, France, to compose music for Variations Physiques vol. 2 VR experience.
Visual composition
Here is a mashup video gathering several creation steps of the visual outcome.
Public presentation
Both the algorithmic paintings gallery and the VR experiences can be shared to the public. Here below is a short coverage of our presentation at Village des Sciences CNRS, Musée des Confluences in October 2019 (FR).
Between Nov. 2018 and March 2019, an exhibition was organized at Ecole Centrale de Lyon with 3 algorithmic paintings in wide format (~3m x 2m) displayed in the main amphitheater hall. During the introductory conference and graduation ceremony, Variations Physiques vol. 1 was proposed to students and relatives.
Gammes Différentielles
Another set of creations started in 2020: planetarium dome shows inspired by famous equations. Here below is a flat-film trailer for the first creation on Einstein fields equations. Also available in VR.